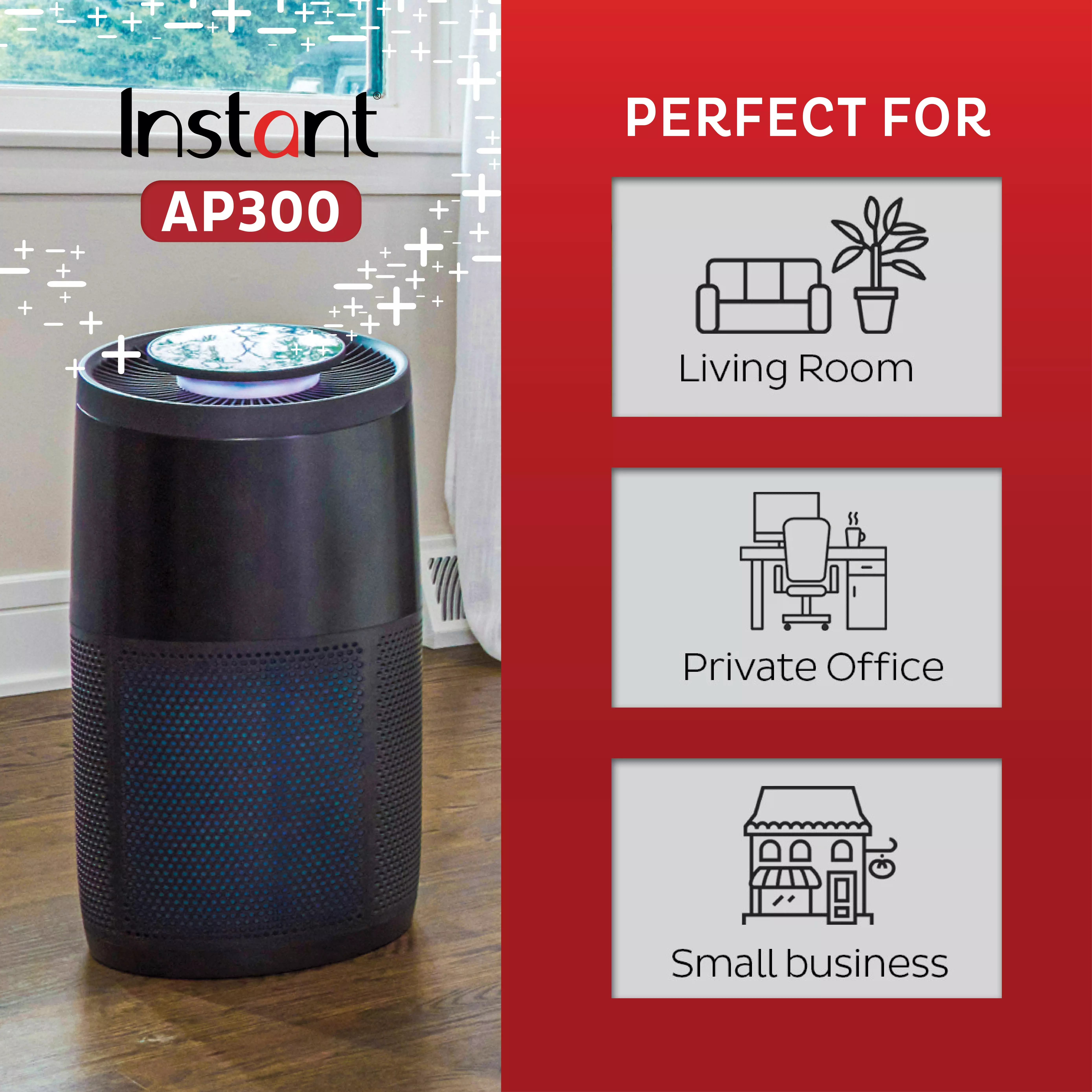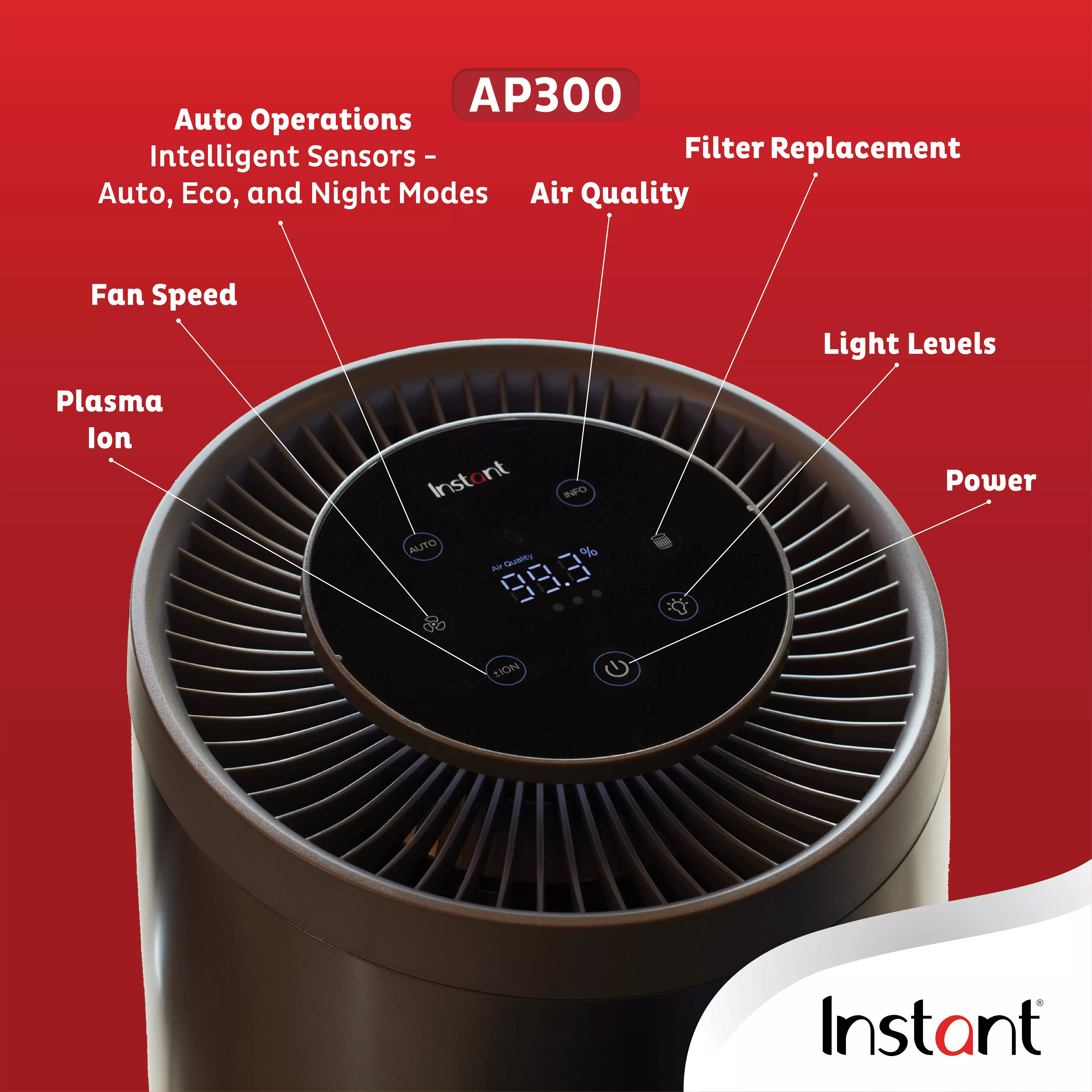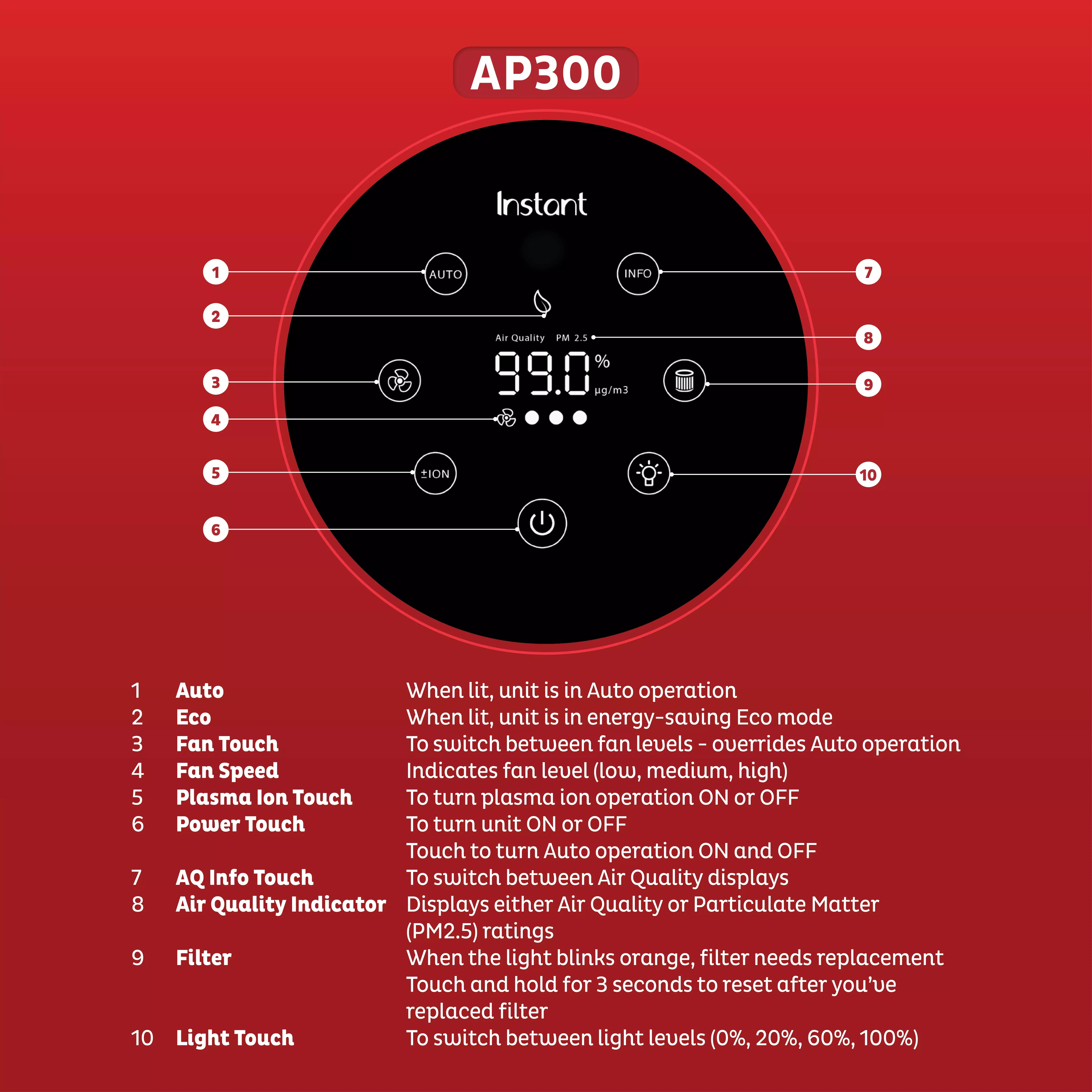 Instant Air Purifier AP300 with 3-in-1 Filter & Plasma Ion Technology
In stock
From the makers of USA's #1 Cooking Brand, Instant Pot. Instant Air Purifier uniquely combines multiple technologies to clean, monitor, and control air quality.
3-in-1 filter combines a medical-grade True HEPA-13 filter with highgrade activated carbon filter and antimicrobial coating to not only capture, but kill airborne viruses•
Reduces the presence of allergen and asthma triggers such as pollen, dust mites and mold
Plasma ion generator additionally destroys viruses on surfaces
PM2.5 sensors monitor and automatically control air quality
For rooms up to 90 sq meter like a living or family room (460 CADR)
Inhale clean air, exhale peace of mind with the Instant Air Purifier.
$499.00
Instant Air Purifier (AP300):
ADVANCED AIR CLEANING TECHNOLOGY: HEPA-13 and Activated Carbon work together so you can breathe easier.
PURIFIES HOME AIR: Filters up to 1,850 Square Feet Per Hour, or 388 Square Feet 5 Times Per Hour, Based on AHAM verified clean air delivery rate filtering pollen, tobacco, smoke, and dust.
COMPLIES WITH MAX OZONE: Instant air purifiers comply with the maximum allowable concentration of ozone of 0.005 parts per million by volume (ppmv) in a 24-h period.
24/7 AIR QUALITY MONITORING: Our intelligent sensor monitors air quality 24/7 and adjusts fan speed in Auto Mode to make the air in your home cleaner.
WHISPER-QUIET NIGHT MODE: Light sensor automatically turns off displays and lowers noise to whisper-quiet levels when it is time for bed.
EASILY REMOVABLE FILTER: Our replacement filters are readily available for purchase and are easy to swap in and out of your Instant brand Air Purifier.
REDUCES UNWANTED SCENTS: Activated carbon filter layer helps reduce unpleasant smells.
A BRAND YOU TRUST: From the makers of Instant Pot, the brand that revolutionized the way you cook, is not transforming the way you live and breathe.
Videos
Only logged in customers who have purchased this product may leave a review.